Guide to Teaching your Toddler ABC's
Toddler Lesson Plans: Learning ABC's
Physical book & Kindle on Amazon. PDF available here.
We all want our toddlers to learn and have fun - but what happens when a hectic life gets in the way?

You no longer have to waste time searching for age-appropriate activities. Now you can enjoy the ultimate collection of kid-tested fun that can be ready in minutes!

Autumn McKay, author of The Ultimate Toddler Activity Guide, is a mother of 3 and understands the pressure to create fun activities that don't take a lot of time to prepare. As a former schoolteacher, she has created Toddler Lesson Plans: Learning ABC's with low-prep activities that are proven to spark a child's interest in letters and numbers.

Toddler Lesson Plans: Learning ABCs is a an easy-to-follow and flexible guide to help your child learn their ABCs.


WHY THIS BOOK?
★
SAVE TIME
- Forget scrolling through social media or blogs for ideas; now your plan for teaching ABCs is laid out for you!
★
LEARN THROUGH PLAY
- A lesson plan sounds serious, but this is all about having fun with short educational activities.
★
BE CONSISTENT
- With a guide to keep you on track, you won't have to worry about neglecting those pesky not so popular letters.
★
GIVE YOUR CHILD A HEAD START
- Your child will have a head start on learning ABCs with these activities.
WHAT IS IN THE BOOK?
✅ 26 Week Guide - a week dedicated to each letter
✅ Each week has 5 activities (Each week also has a bonus alternate activity)
✅ Each activity has a materials list and detailed directions
✅ The book has 53 handouts that correlate with specific ABC activities (can be printed via digital code before appendix)
CAN A BUSY MOM USE THIS BOOK?
✅ Sure! Each activity takes about 10 minutes.
✅ A few minutes will be needed for you to round up the supplies (and your toddler!)
✅ If certain days are busy for you, schedule around them and only plan on teaching ABCs on the 5 days in the week that work for you or double up on certain days.
✅ Of course, there are days where things feel too hectic but just hang in there! We may feel too busy to teach ABCs but our toddlers just need a few minutes to learn something new!
Hours of fun are waiting for you and your toddler! Save your sanity and purchase a copy today.
Others books include: Toddler Lesson Plans: Learning Colors, The Ultimate Toddler Activity Guide, The Ultimate Kindergarten Prep Guide, Learning Numbers Workbook
Categories: Learning ABCs, Teaching ABCs, Preschool, Toddler, Daycare, Age 2-6, Lesson Plans, Curriculum, Homeschool, Home School, Stay at Home Mom, Toddler Activity Guide, Activity Ideas, PreK activity ideas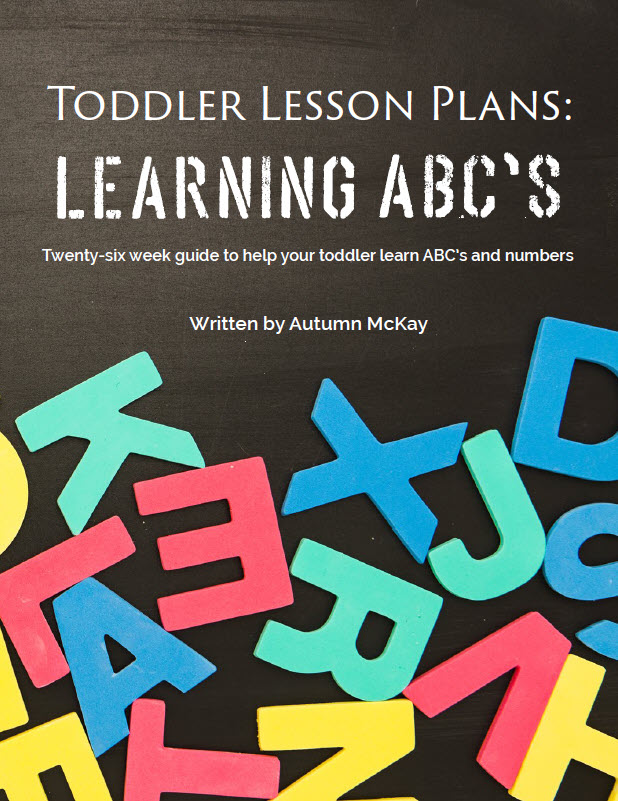 Recent Reviews from Amazon